Innovation and Quality
DS100
In 2011, Cork Supply was the first company to introduce a natural cork with an individual TCA guarantee.    To this day, the DS100 service continues to be unique in the market.
100% INSPECTION (SINCE 2011)
The DS100 natural cork was the first natural cork with non-detectable TCA in the industry.
Today the service is also performed on our traditional sparkling 0+2 corks and our TALIS bartops for spirits. DS100 is unique in the market as it is is performed by trained sensory specialists and results in corks free of any off-aroma (including TCA). 
Watch our video on DS100 below to see how it works :
100% of your natural corks are inspected for off-aromas, including TCA, using our non-destructive dry soak method.
Every cork in your DS100 order is 100% inspected by 3 of our trained sensory specialists. If one of these trained specialists should detect an off aroma, the cork is rejected.
As part of our commitment to our clients, we are the first company in the industry to offer a Bottle Buy Back Guarantee on this line of products.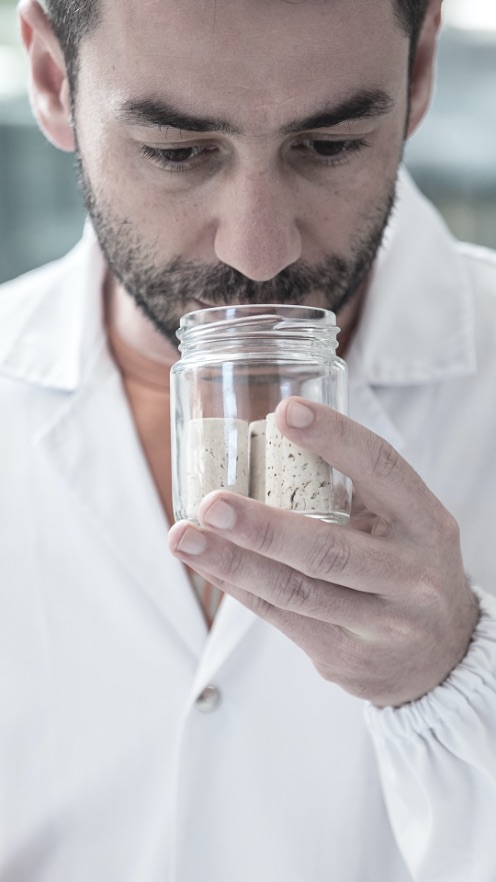 We stand behind our DS100 service. If any of our customers receive a cork taint claim on any bottle sealed with our DS100 natural cork, we will buy the bottle back for the retail release price of the wine. Please reach out to your sales consultant to learn more details on the Bottle Buy Back Program.
"Because of their forward-thinking and innovative nature, Cork Supply was the perfect fit as a scientific partner when we first theorized how to eliminate TCA from large format bottles of wine. Our work together has changed the game for the cork closure industry collectively, and at Silver Oak specifically."
Christiana Schleussner, Silver Oak Production Winemaker, Alexander Valley, CA