About us
Our Vision
Cork Supply is committed to being the wine industry's most trusted and relied-upon partner, providing best-in-class products, exceptional expertise and a passion for quality and customer satisfaction.
OUR VISION: Cork Supply is committed to being the wine industry's most trusted and relied-upon partner, providing best-in-class products, exceptional expertise and a passion for quality and customer satisfaction.
OUR MISSION: As a global industry leader we focus on long-term business success through the production and distribution of premium wine products and services, while always embracing our company objectives to:
Develop long-term partnerships with our customers and suppliers.
Consistently meet our customers' expectations with our service and product quality.
Work with honesty, integrity and respect at all times.
Continuously improve our best practices to maximize environmental, social and economic sustainability.
Embrace change and encourage innovation.
Offer our employees a challenging and rewarding workplace that inspires loyalty and success.
Seek excellence in everything we do.
Respect the environment and communities within which we operate.
Our committement

Customer Satisfaction
Customer Satisfaction
At Cork Supply, before all other things, our customer comes first. Customer satisfaction is more than our daily mantra — it is the reason for everything we do. Our offering of strictly premium products. Our top-notch sales and customer service team who can expertly assist you in every facet of ordering, customization and application. Our reliable, modern quality assurance regime that reaches far beyond industry norms. Our research and development investments that drive continuous improvement. The way we answer the phone when you call. And how we say thank you, and mean it. It's not by chance that our company vision starts with "Cork Supply", and ends with "customer satisfaction".
Quality Assurance
Quality Assurance
Throughout our history, Cork Supply has been committed to redefining what quality means at the top of your bottle. Our people are dedicated to ensuring that the quality of our products and service remain the highest in the industry. And, year after year, we actively aim to raise this bar higher still. Whether it's the quality of our premium natural cork and our rigorous, constant testing for sensory/visual quality, TCA and other off-aromas, residual oxidants and moisture content. Or our investment in building the most modern corkwood preparation, production, finishing, warehouse and laboratory facilities in our industry for the specific purpose of enhancing quality at every step. Or the quality of our world-class portfolio so we may offer our customers the finest and broadest choice of best-in-class top-of-the bottle products. Or our attention to detail on custom artwork applications, order fulfilment and technical and customer service support. Quality at Cork Supply means quality you can depend on.

Social Responsability
Social Responsability
We realize that our global and local business affects more than simply our direct employees and customers, and we carefully manage the impact Cork Supply has on individuals, local communities and society at large. Our commitment begins in the cork forests — with fair, safe and honest treatment of our growers and harvesters, and sustainable collaboration with the indigenous people, culture and resources of the region. It continues through our production and service processes, wherein we ensure worker health, safety and protection, offer training and education, and promote equal opportunity for all employees. And it extends to our customers and consumers, who can depend on Cork Supply for products superior in quality, safety and performance, and sourced in an ethically, economically and ecologically sound manner.

Sustainable Practices
Sustainable Practices
Cork Supply is proud of our heritage, and we remain committed to sustainable stewardship of the Mediterranean forests that produce our corks. For centuries, cork farmers have sustainably harvested the precious resources of their montado (cork forests), protecting what the WWF has called "one of the finest examples of a system which perfectly balances the needs of both humans and nature". Cork Supply is a founding member of the WWF Global Forest & Trade Network — Iberia, which aims to stop illegal logging and promote responsible forest use and conservation. As well as caring for the forests themselves, Cork Supply is equally committed to equitable practices that safeguard the livelihood and culture of cork farmers and their families, while ensuring and supporting protections for endangered wildlife. This is especially critical because Portugal's montado supports one of the world's highest levels of forest biodiversity, including the highest diversity of plants found anywhere the world, millions of wintering birds, and endangered animal species.
Committed to continuous improvement in everything we do, Cork Supply is also engaged in a myriad of ongoing company-wide discovery and implementation initiatives aimed at evaluating and improving our products and practices. Examples include research, self-assessments, validation, certification and investments in regards to:
Sustainable Forestry Programs
Sustainable Operations Improvements
Carbon Footprint & Life-Cycle Assessments
Carbon Sequestration of Cork Forests
Education & Advocacy of Best Practices
Our complete collection of top-of-the-bottle products provides our customers a range of responsible options in choosing the appropriate packaging for your wines. We encourage our wine industry partners and their end consumers to choose and use responsibly.

RD & Innovation
RD & Innovation
Our passion for innovation comes directly from our founder, Jochen Michalski, a pioneer of modern cork quality control. In addition to being the first cork company leader to vertically integrate 'total forest-to-bottle management' as a strategy for ensuring complete control of natural corkwood, Jochen was a founding member of the Cork Quality Council, which standardized industry protocols that deliver ongoing improvements in cork quality. Jochen was also the first to establish an independent third-party laboratory, Global Quality Control, to monitor and verify compliance of all incoming and outgoing cork lots from his company, Cork Supply. As the industry's quality leader, Cork Supply set a new world standard for quality when it invented the award-winning Innocork® process to volatize TCA and other off-aromas from natural cork. And through strategic partnerships with growers and harvesters, we are forging advancements in cork tree forestry that are yielding higher quality corkwood for our corks. In fact, the innovative spirit of Cork Supply extends well beyond the realm of cork, encompassing all our products and services and playing a key role in our pursuit of continuous improvement in all we do.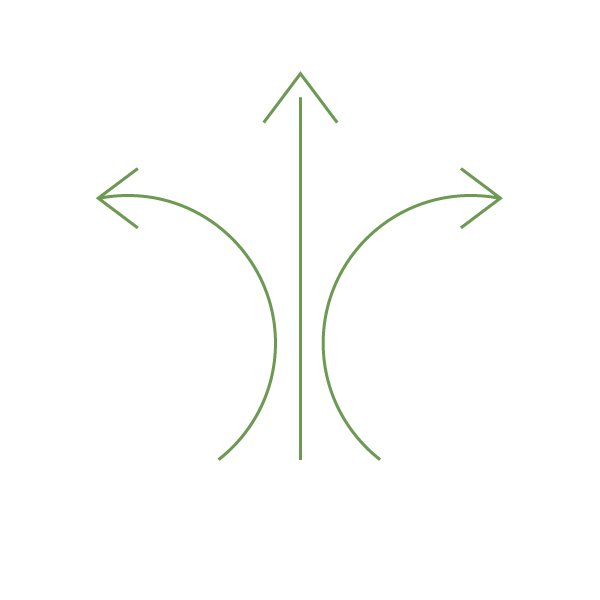 Lean Philosophy
Lean Philosophy
Cork Supply started its LEAN Journey in 2012, creating a roadmap for continuous improvement in increasing the safety of its employees, the quality of its products, increasing the efficiency of operations and consequent cost reduction. The focus of this management methodology at Cork Supply is that LEAN means Value, first and foremost the objective of reducing waste and costs. It starts by understanding what this means, and then changing the form of what we do so that we can offer more to our customers. Focusing on creating Value allows us to keep all our continuous improvement activities focused on the true goal of our organization: to create lasting and trusting relationships with our customers.